It took me many years and many knife cuts to realize I was handling a knife wrong while chopping herbs.
Watch the first 2 minutes of this video with Gordon Ramsay and learn how to chop my two favorite herbs properly. Oh the wasted hours I spent de-leafing and chopping fresh cilantro — no more!
This might just be the most well-spent two minutes of your weekend.
Link to video: https://youtu.be/wHRXUeVsAQQ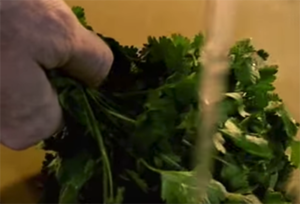 Did you watch it? Am I right???