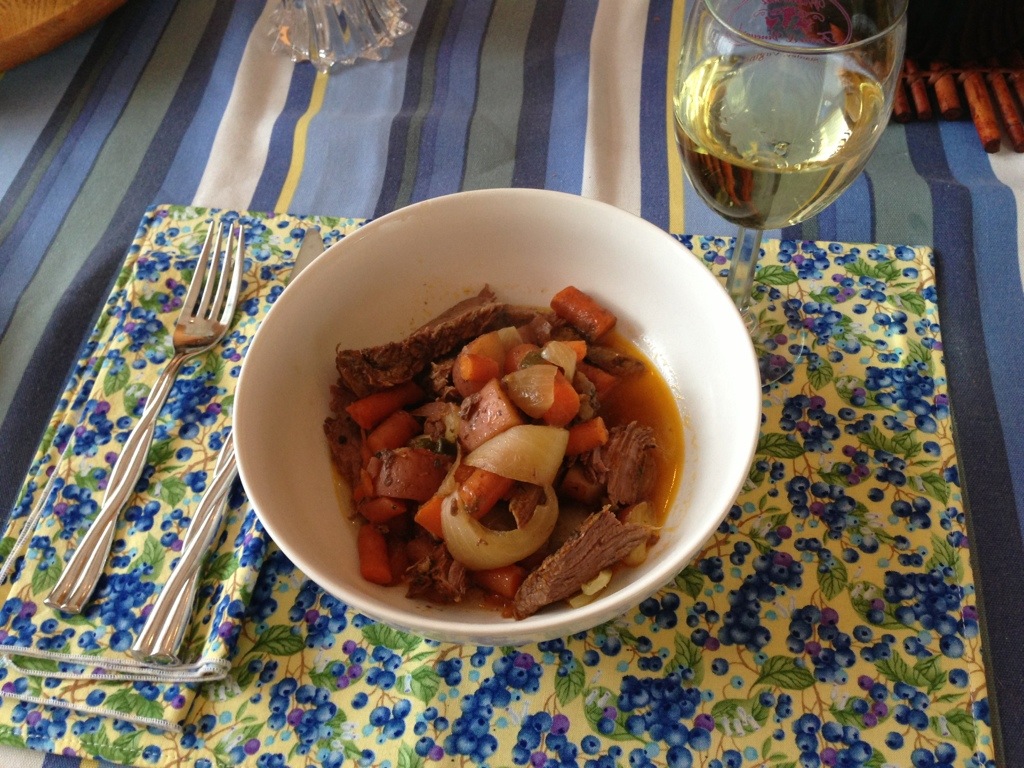 Ingredients
2 1/2 pound pre-marinated stew meat

(I like the Asada Tri Tip roast from Trader Joe's)

1 pound baby red potatoes cut in half or quarters
1 pound carrots, scrubbed and cut into large pieces
1 sweet onion cut into large slices
1 jalapeno, seeded and cut into 1 inch strips
4-5 garlic cloves, green shoots removed and chopped coarsely
Directions
Prep all ingredients as indicated in the ingredients list.
Place potatoes, carrots, onions, garlic, & jalapeno in a large slow cooker (in that order).
Add meat and marinade juices into the cooker, directly on top of vegetables.
Add 1/4 C red wine or water into the roast bag. Roll the open end over to close it, and give it a shake (over the sink in case it leaks). Pour the liquid over the roast and discard bag.
Cover the cooker and turn to high setting. Cook on high for two hours then reduce heat to low and cook another 4 to 6 hours. The vegetables will be just tender, and the roast should be tender but not falling apart.
Photos
Step 1 – Prep Veggies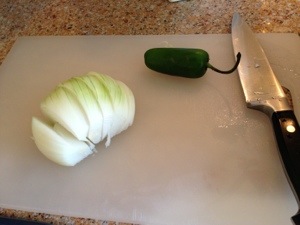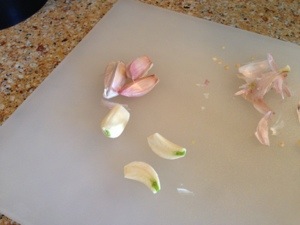 Step 2 – Add veggies to cooker.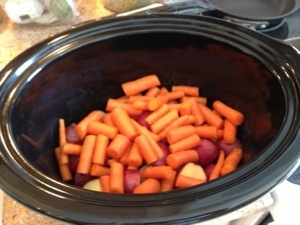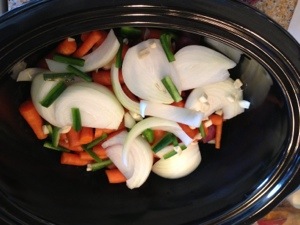 Step 3 – Add meat to cooker.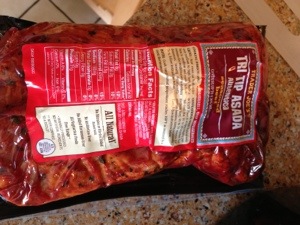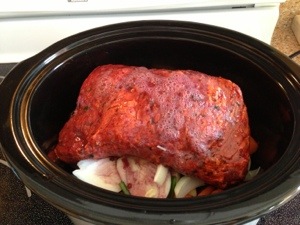 Step 5 – Cook and serve.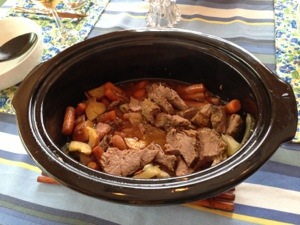 Nutrition
Oops, coming soon!